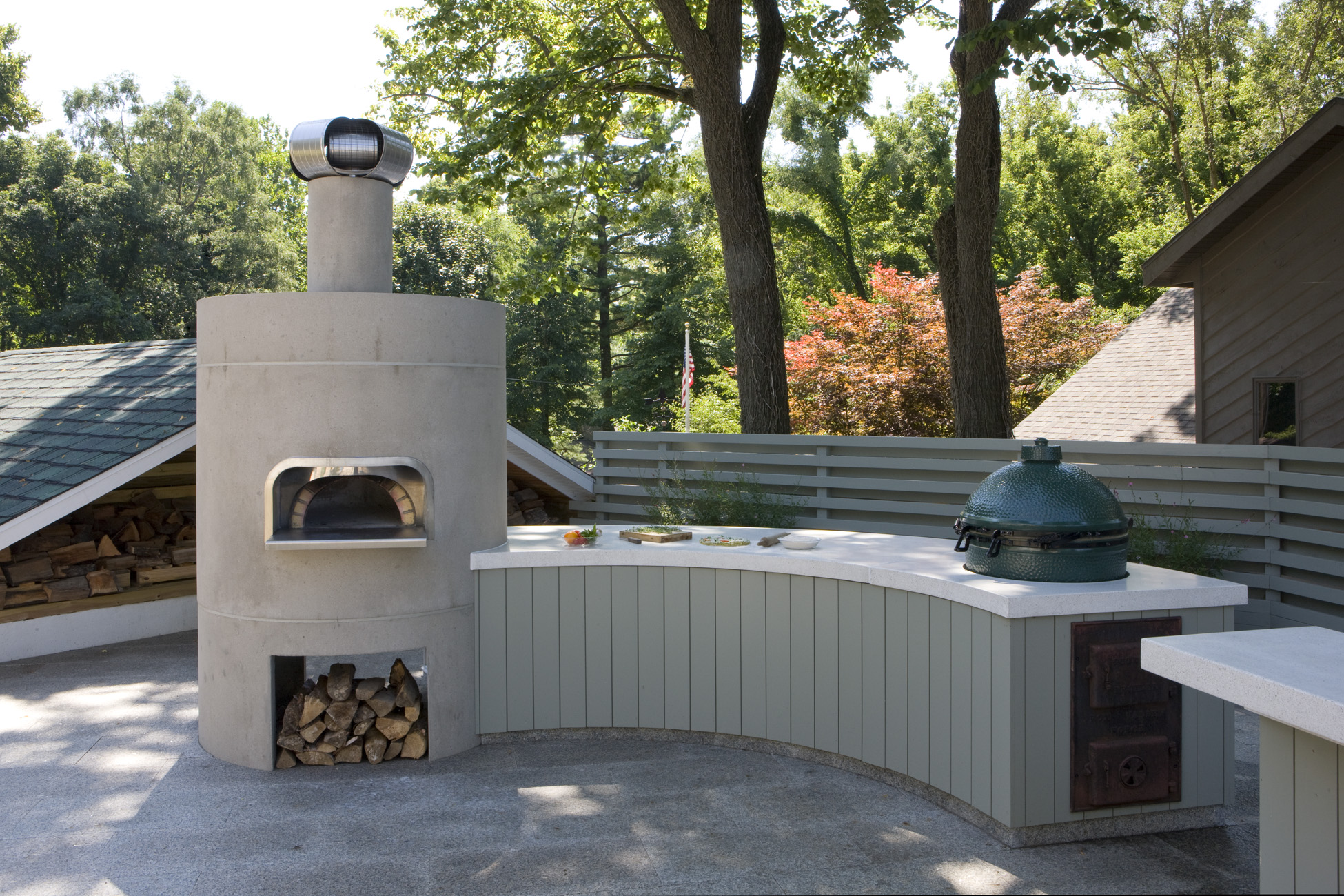 michigan cottage
Although beloved by its owners, this 1940's era cottage on a dune bluff overlooking Lake Michigan had become muddled by incremental changes over time. The project was born of a desire to upgrade the master bedroom from a queen to a king-size bed, but threatened to become yet another accretion. Instead, with some 'big picture' thinking, it evolved into an effort to restore clarity to the home.
The floor plan was reorganized through some simple interventions. A 200 SF bedroom addition was built on the north side, adding a modest amount of space and restoring symmetry to the front elevation. The master bathroom and closets were relocated to the former bedroom allowing a new foyer to be created in their place. This eliminated a disorienting path that required four ninety-degree turns to travel from the front door to the family room. The former circulation space became a pantry and powder room that provides a buffer between the foyer and kitchen.
On the exterior, plastic shutters were removed and opaque-stained cedar board & batten siding replaced aluminum siding. The entry door was relocated to the center of the cottage and protected with a new covered stoop.
Finally, the urgent need to replace 125' of failing retaining wall, supporting a patio adjacent to the cottage, afforded the opportunity to reconsider the exterior living spaces. The narrow space was replanned to become an outdoor kitchen which features custom precast concrete countertops and a wood-fired pizza oven in a custom designed precast enclosure.
Photography: Leslie Schwartz