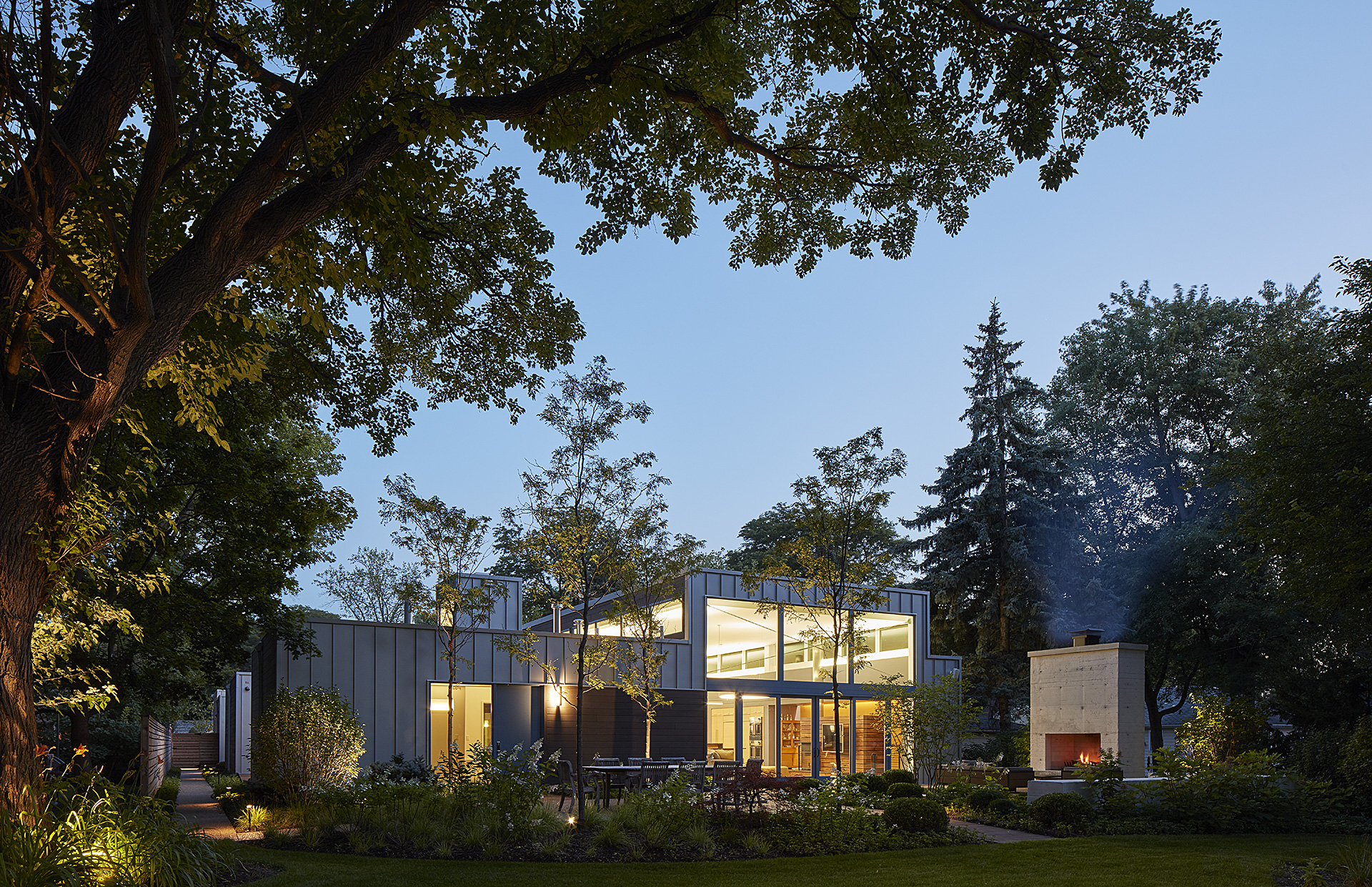 courtyard residence
This new one-story home was designed to accommodate the special needs and limited mobility of two children with the hope that they will live there through adulthood. The design seeks to enrich the girls' lives by creating a variety of spatial experiences animated by the constant movement of natural light.
The linear plan alternates clusters of living spaces with three courtyards, arranging them along a 125' circulation spine. The generous perimeter offers every major space direct access to the exterior while a series of roof monitors bring additional light in from above. Thus daylight enters every space year-round from dawn to dusk, creating an ever-changing play of shadow and reflection, while views to the exterior provide interest as changing seasons and weather interact with carefully designed landscapes.
The exterior spaces offer a variety of sensory experiences as well: a low concrete wall radiates warmth to the adjacent sitting area, a fountain with shallow basins allows soaking of hands and feet, a courtyard with an ipe duckboard leads to a small lawn with a flowering tree, and a patio with an outdoor fireplace gives way to rolling grass-covered berms.
The home addresses the girls' health and well-being as well: indirect lighting is used throughout to minimize glare when the girls are reclined, in-slab geothermal radiant heating ensures their comfort when engaged in activities on the floor, materials were selected to minimize off-gassing, whole-house fans supplement operable windows to provide fresh air and energy-recovery ventilators ensure indoor air quality during cold weather.
Photography: Tom Harris
Architecture + Interiors: Kuklinski + Rappe Architects
Landscape Architecture: Barker Evans Landscape Architects
General Contractor: Roberts Design Build