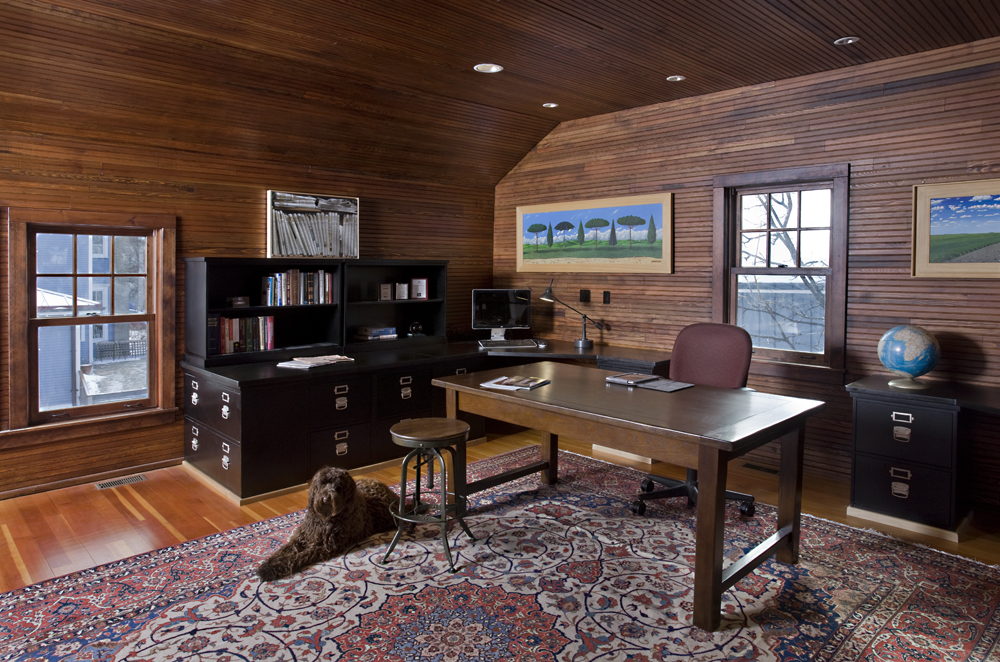 dorchester kitchen and coach house
The striking Hyde Park home was built in 1906 by Stephen Mather, the first director of the National Park Service. It features an eclectic mix of Craftsman style cabinetry, Macintosh inspired trim, and Roycrofters influenced fireplaces and lighting.
Its current owners desired more family-oriented space, centered on a new kitchen, to balance the home's ornate formal rooms. They also wanted to improve the entry sequence at the rear of the house. Several service spaces, including the small 1970's era kitchen, were combined with a new addition to create the necessary space.
The new basement level mud room offers a direct entrance from the yard and connects to a central interior stair. This allows the kitchen to open directly onto the deck and reduces the traffic from the yard. The kitchen includes several distict work areas, counter for seating and a wet & dry bar to serve the adjacent dining room and deck.
The project also included conversion of the coach house loft into a home office, renovation of the attic and bathrooms and a new standing seam metal roof.
Photography: Leslie Schwartz