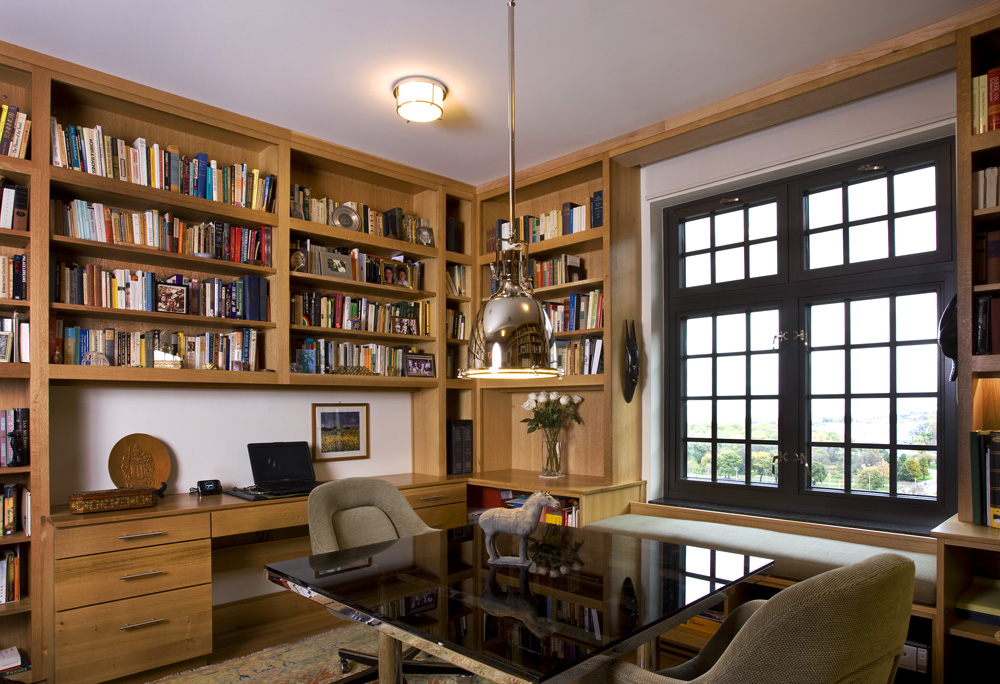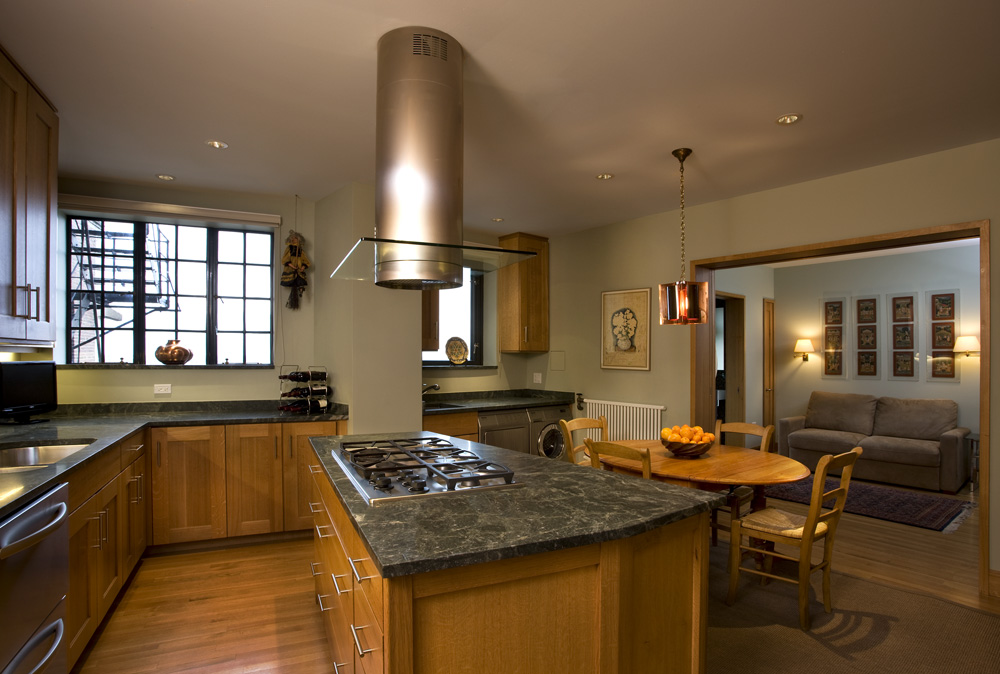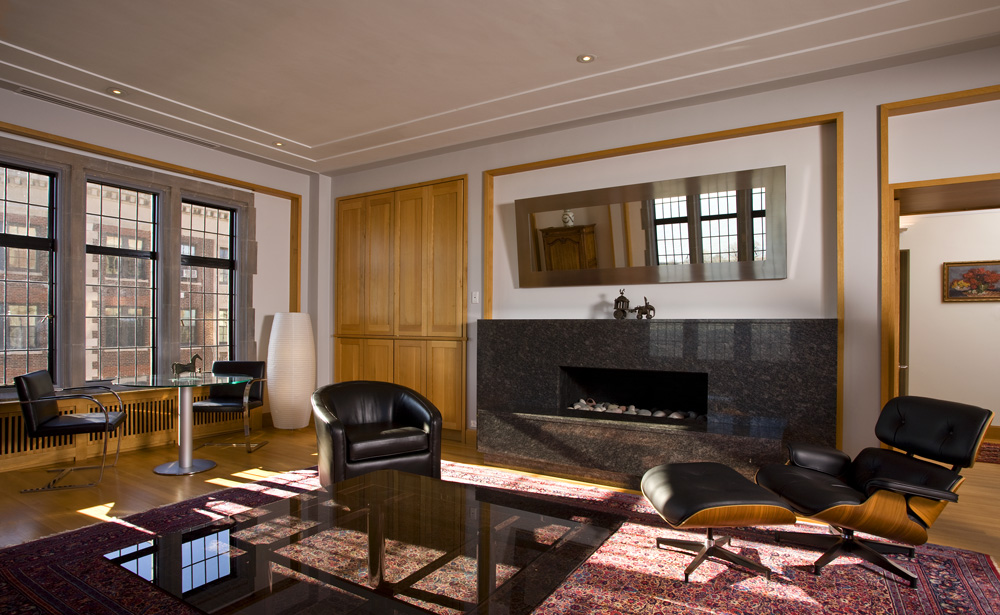 lakefront apartment
Contemplating retirement, the clients purchased this fifteenth floor unit with stunning lake views as raw space to allow for a custom design.
Mediating between the building's Gothic exterior and an eclectic mix of mid-century modern furniture and family heirlooms, the style is ambiguous, allowing the art and furnishings to take center stage. Shallow wall alcoves, stepped ceilings and simple trim rely on shadow play and subtle variations in paint colors to evoke a sense of luxury without directly quoting traditional details.
Planned to allow aging in-place, the layout acknowledges the possibility of future limited mobility and the need for live-in help. The family room is designed to serve as private quarters for a live-in nurse and principles of universal design are incorporated throughout. The result is a living space that can adapt to the changing needs of its occupants.
Photography: Leslie Schwartz