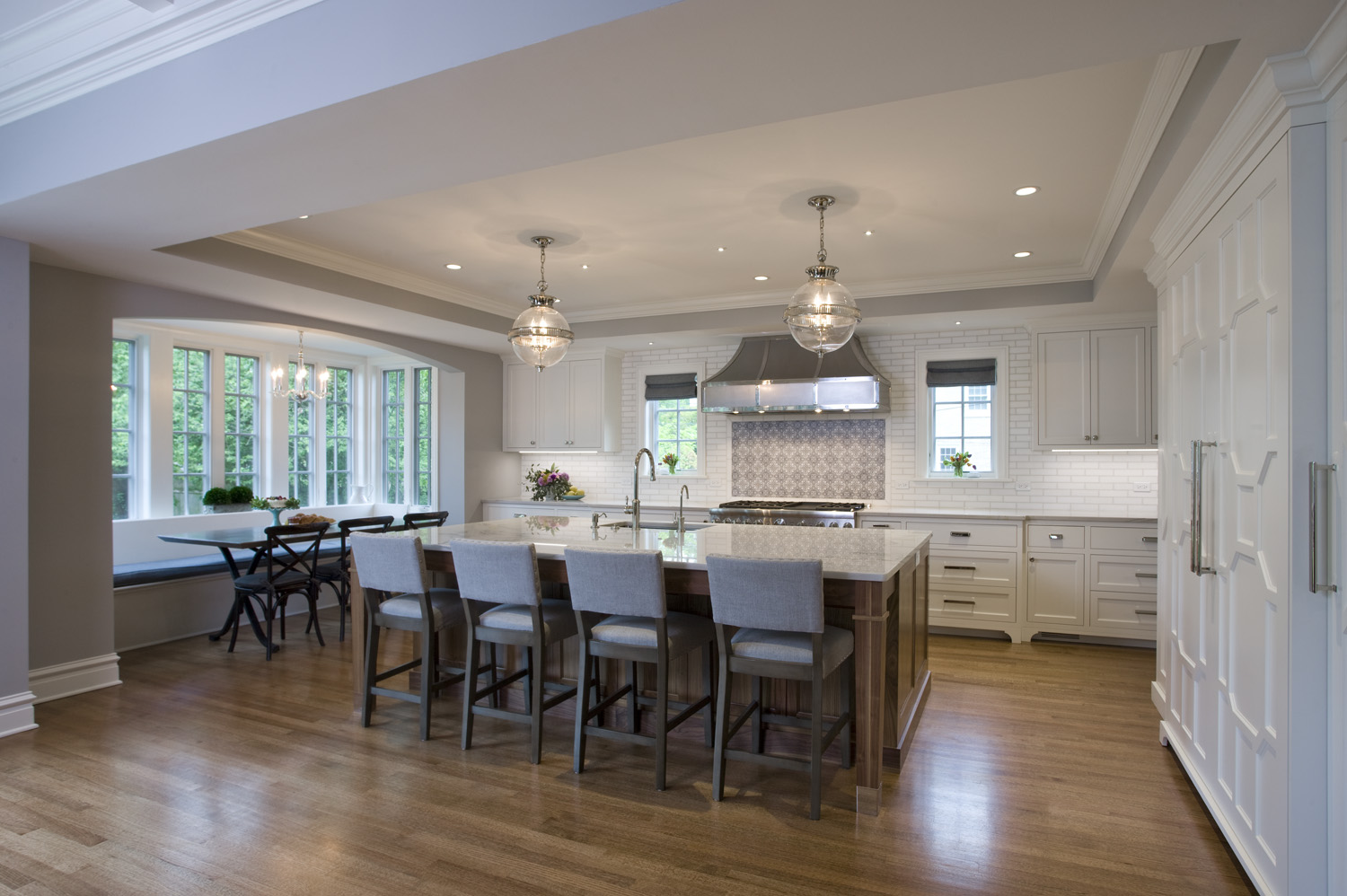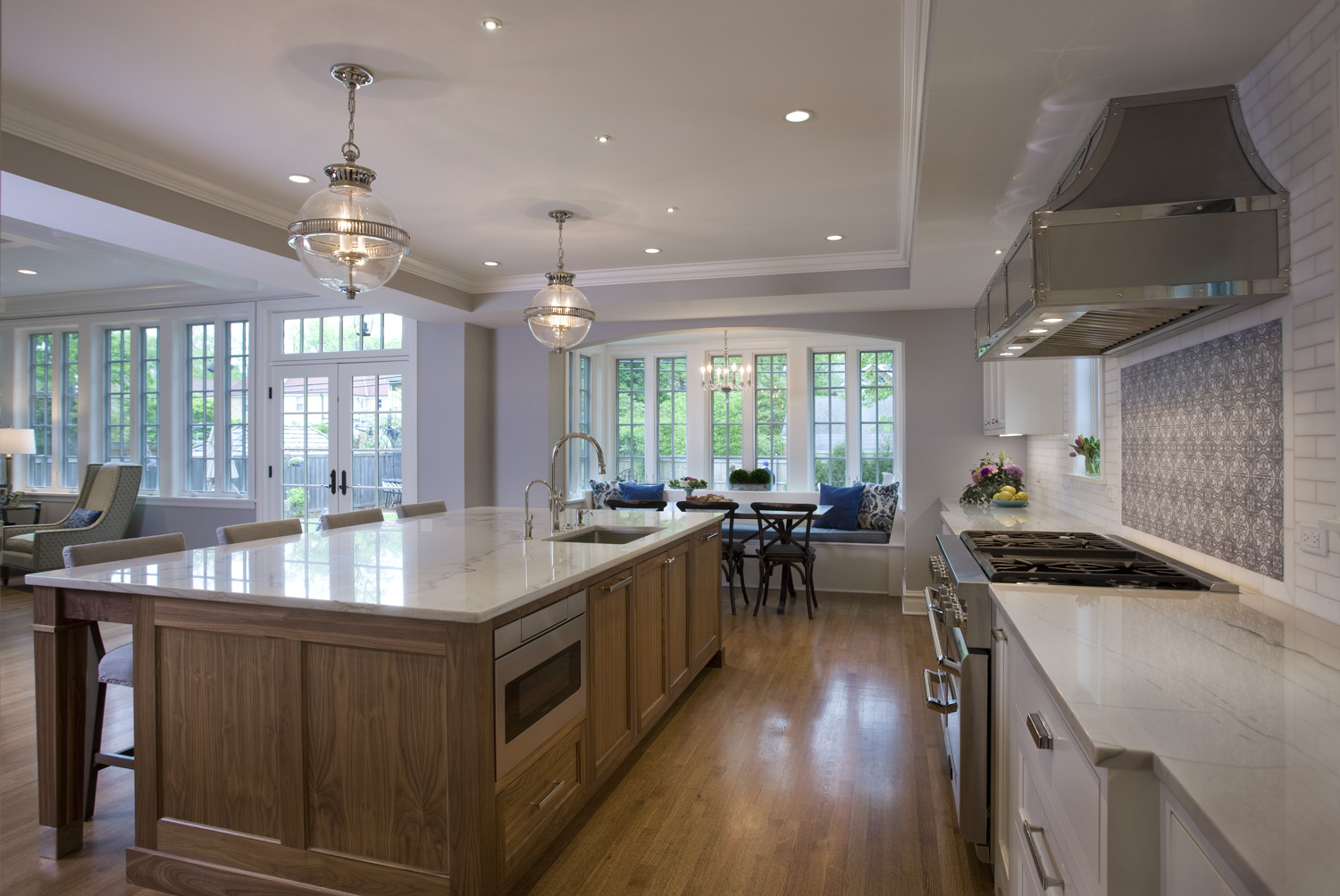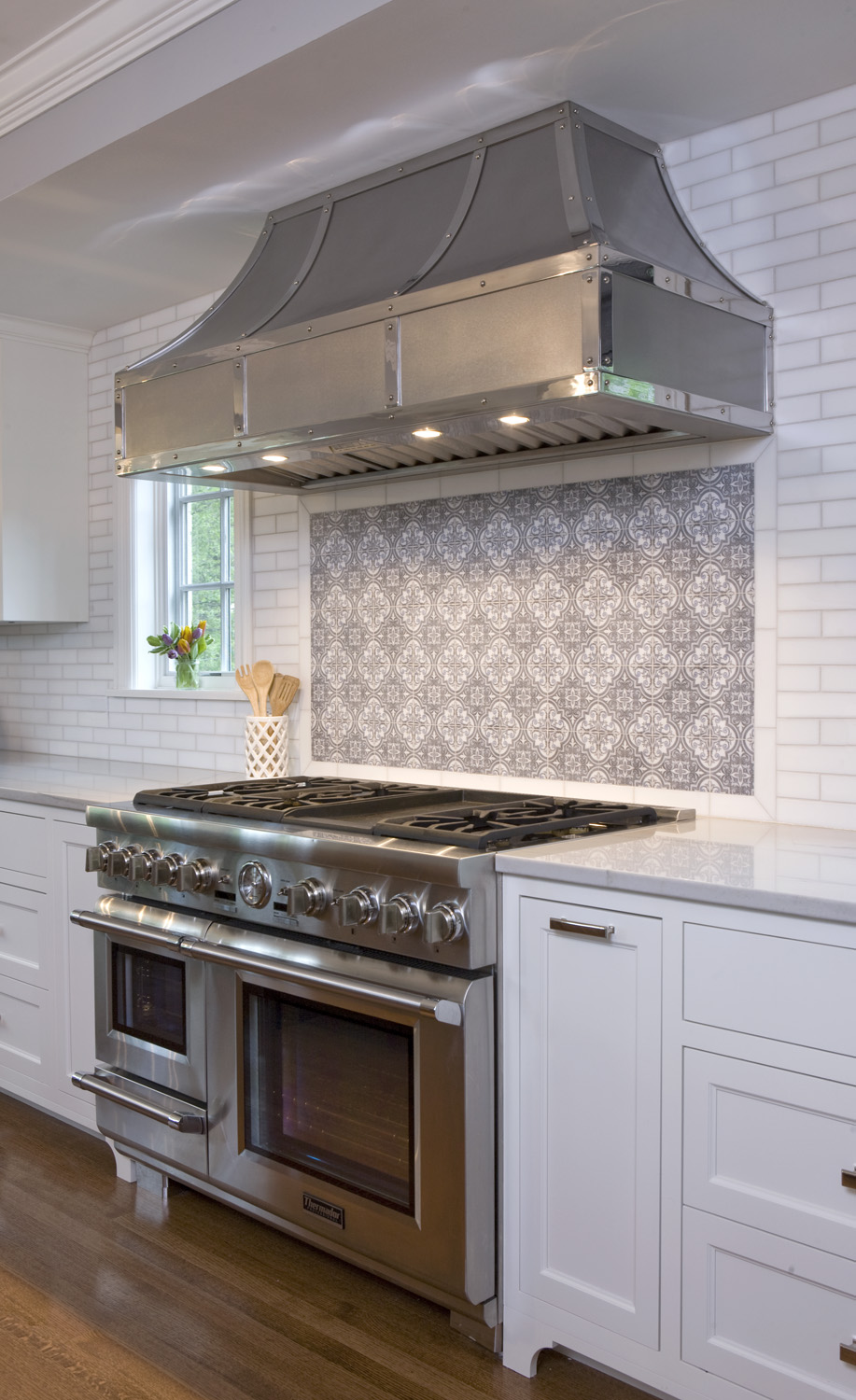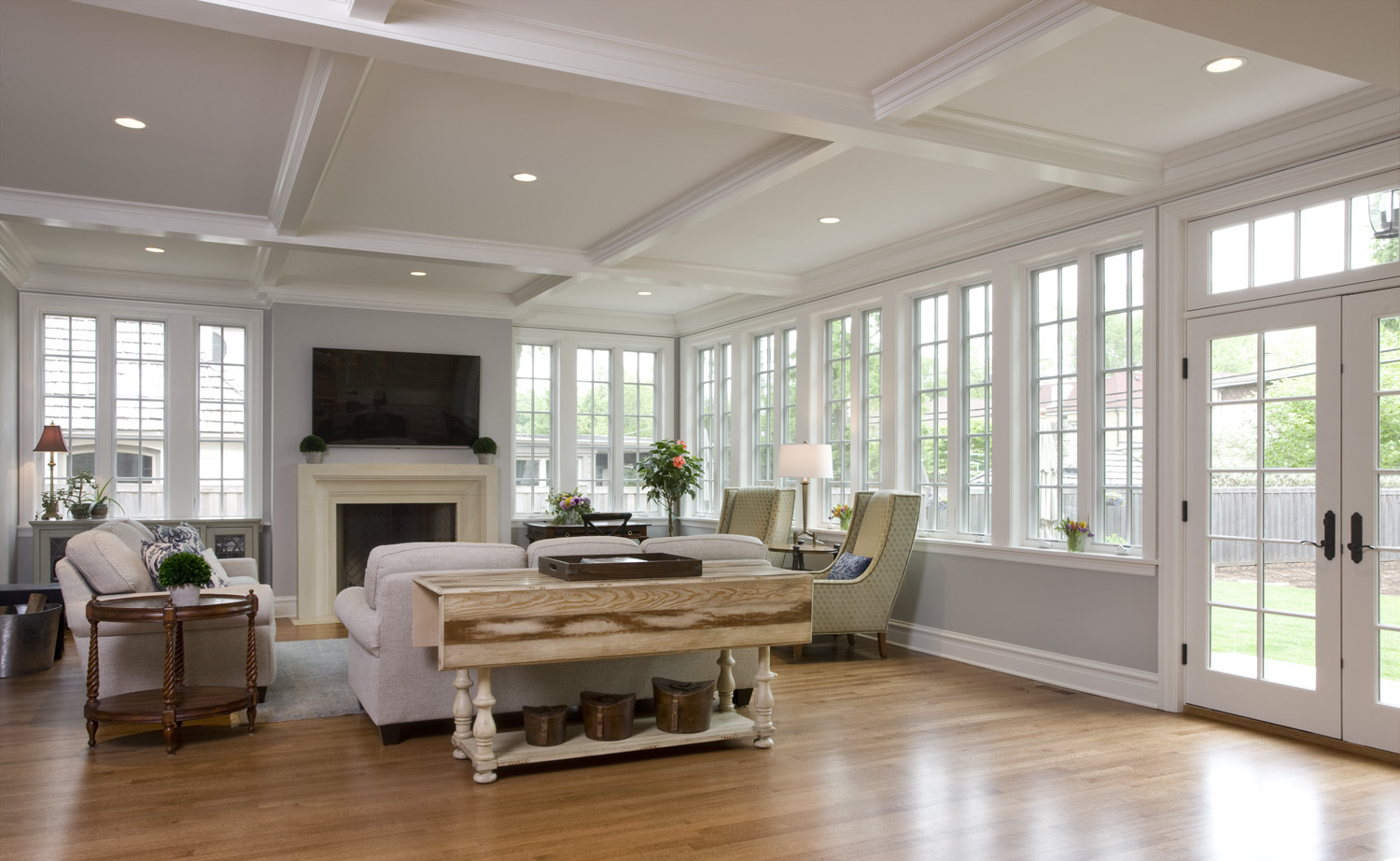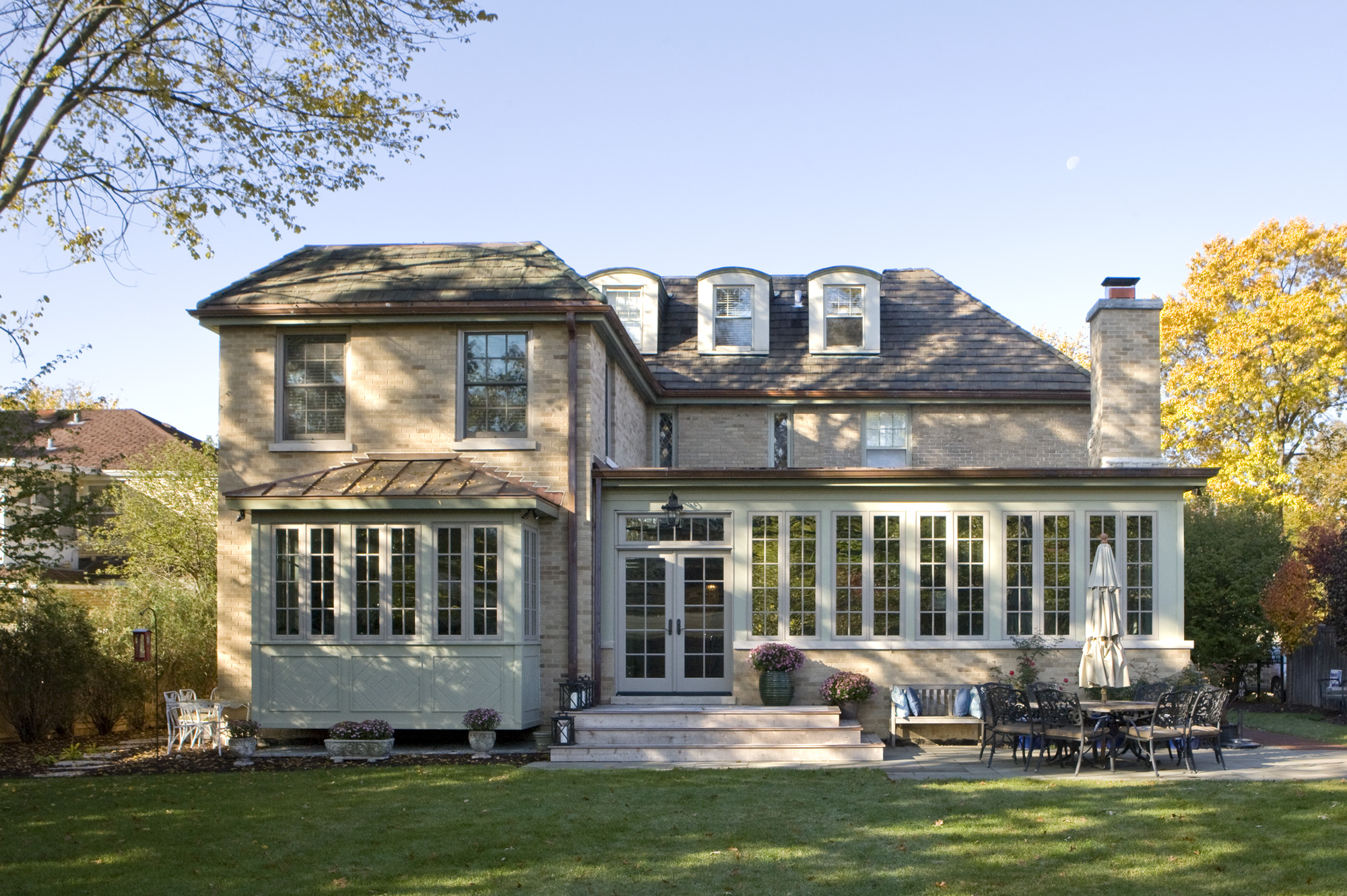 river forest addition
Although grand at the time of its construction, this charming eclectic 1940's home no longer met the needs of its 21st century occupants. Typical to the era, the home featured large formal living and dining spaces, but a kitchen and breakfast room inadequate for current needs. The challenge was to accommodate a family-oriented living space and a large kitchen while maintaining fidelity to the original design.
The resulting addition was inspired by the traditional garden 'orangerie', with its characteristic window-filled walls. This approach both complements and contrasts with the original home in a way that makes its purpose clear.
The original kitchen and side entrance were repurposed to become a laundry, powder room, and mudroom, while the home's central hall was extended toward the rear, through the original breakfast room, to connect to the addition. This new axis offers a glimpse of the exterior from the front door through new French doors in the family room. The kitchen features a large island with seating, a bay window with intimate seating and custom designed cabinetry with a geometric motif inspired by the original entry door. The family room is anchored by a fireplace and makes use of ceiling coffers to provide scale and interest. Cool white and gray tones balance the dark walnut cabinetry and wood floors. The result is a light, airy space that is finally proportional to the scale of the house and its busy inhabitants.
Featured on the 2017 New Moms Oak Park River Forest Kitchen Walk
Photography: Leslie Schwartz
Architecture + Interior Architecture + Kitchen Design: Kuklinski + Rappe Architects
Interior Design: Scully Interiors